Leaders in Government and Public Relations.
Jenni Byrne + Associates is Canada's leader in public affairs and a trusted advisor to CEOs and Executive teams when they need strategic guidance on their most challenging issues.
Our team have worked in the highest corners of Parliament Hill, Queen's Park, and legislatures across Canada.
Our CEO and co-founder, Jenni Byrne served as the National Campaign Manager and Deputy Chief of Staff to Prime Minister Stephen Harper and was named "the most powerful woman in Ottawa" by the Globe and Mail.
At Jenni Byrne + Associates, we help organizations in Canada and around the world shape public policy and influence the media landscape. Our firm's winning track record has attracted a clientele from the Fortune 500, international law firms, leading financial institutions, cannabis and fintech start-ups, healthcare providers, and many more.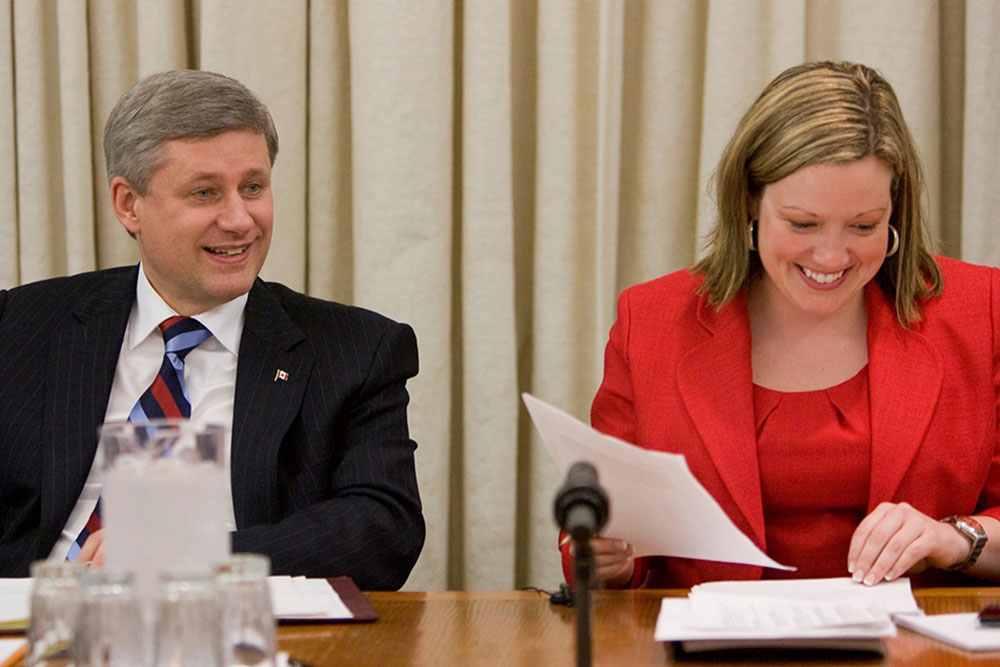 Excellence in Government and Public Relations
Jenni Byrne is one of Canada's leading experts in public affairs and Conservative strategy. She has advised political leaders at all levels of government and has been a key commentator on major Canadian news programs.
Start your next big campaign
Get a free consultation with Canada's leader in Government and Public Relations.